Registration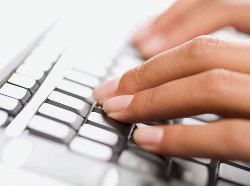 Step 1: Register the selected course(s) as the methods provided below.
Step 2: Pay the course fee by cash at the banks listed below or by cheque.
Step 3: Scan the pay-in slip and send email to info@knowledgertraining.com.
To complete the registration process, please scan and email the pay-in slip and withholding tax slip (if any) to info@knowledgertraining.com Knowledger will acknowledge the registration to the registrant and the HR/coordinator emails provided.

Registration
Methods
นิติบุคคล สามารถหักภาษี ณ ที่จ่าย 3%
เลขประจําตัวผู้เสียภาษี 0105555106113
ที่อยู่ในการออกเอกสารใบหักภาษี ณ ที่จ่าย
728 ซ. บางบอน 4 ซอย 7 แขวงบางบอน เขตบางบอน กทม. 10150 สำนักงานใหญ่

Payment Methods
By Cash
 
Branch สุขาภิบาล 1 (บางบอน)

Account Type ออมทรัพย์

Account Name บริษัท โนวเลดเจอร์ จำกัด

Account No. 716-2-50476-7
Branch เซ็นทรัล พระราม 2

Account Type ออมทรัพย์

Account Name บริษัท โนวเลดเจอร์ จำกัด

Account No. 436-1-49772-2
By Cheque - Account Payee to Knowledger Co., Ltd. 
Please deliver the cheque with withholding tax slip to Knowledger or the participant to take it on the first training day.

Special Offer
Early Bird : Get the Early Bird price when the course fee is paid before the training start 2 weeks
3 Courses in a Roll : On top 5% discount if register and pay 3 or more than 3 courses in a roll
The payment should be done prior to the training start 3 days at latest.